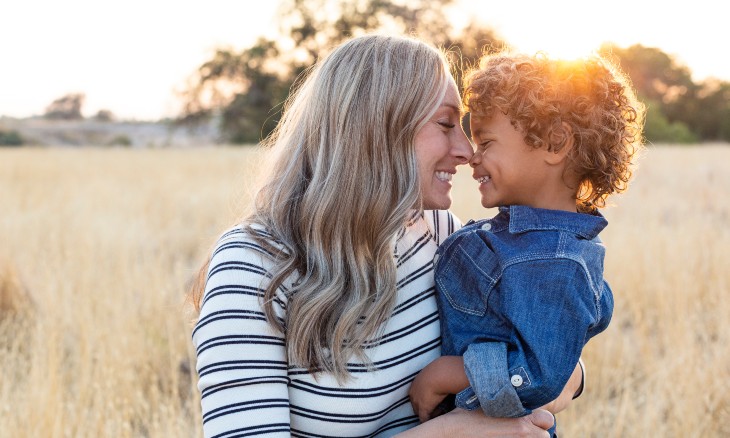 Tips for the Stressed and Busy
Life can be busy. Sometimes it feels like we are going nonstop and still not managing to get everything done. It is important to our health that we take time to manage our stress levels.
Angela Debo, DO
a family medicine doctor with Bayhealth, who provides primary care for the whole family, explains, "Prolonged stress can contribute to a myriad of health problems including high blood pressure, headaches, diabetes, skin problems, asthma, depression and anxiety. That is why it is so important for us to do what we can to manage our stress levels." Here are some tips from Dr. Debo to help manage stress.
1. Do not settle for poor sleep. Good sleep is so important for our mental health. It is hard to stay calm and check things off the to-do list if you are exhausted. Focus on sleep hygiene techniques like avoiding screens before bed. If you are regularly not sleeping well, talk to your primary care doctor.
2. Work out or walk regularly. Adding another thing to your schedule seems counterproductive in relieving stress but regular physical activity increases your energy levels helping you get more done. Even walking around for two to three minutes can help you feel better in times of stress.
3. Take notes and make check lists. You may think you will remember, but why tax your brain with that extra activity. Checking things off a list when they are complete can also be very satisfying. Having to go back for something you forgot, on the contrary, can be very frustrating and add to stress. If you don't want to carry around paper and pens, there are many apps that will do the job.
4. Give up on perfectionism and ask for help. When you are feeling too stressed and busy it is time to just get things done, not get it perfect. Time is valuable, and some small tasks can be delegated. See if you have room in the budget to, for example, pay a local teenager to mow your lawn.
5. Don't leave out the fun stuff. If you have to say no to something, make it work or chores, not the fun things or family time. You need to take time to have fun and enjoy your life and the important people in it. When you are with them, be completely present. No worrying about what you need to get done when you get home. Also, if you have creative outlets and hobbies, make sure you are taking time for them as well.
Dr. Debo sees patients at Bayhealth Family Medicine, Dover. Visit
Bayhealth.org/Family-Medicine
to learn more about the practice or to schedule an appointment.
Share This With Your Friends