STEP 1
Install Citrix Receiver app from citrix.com (current version is 12.3).
https://www.citrix.com/downloads/citrix-receiver/mac/receiver-for-mac-latest.html
STEP 2
Open Safari and go to: mycitrix.bayhealth.org
STEP 3
Log in with your Windows username and password
STEP 4
Allow the Citrix plug in to run by hitting trust
STEP 5
You should see something like this depending on what applications and Epic environments you have access to. The Hyperspace production (yellow icon) will take you into the full version of Epic.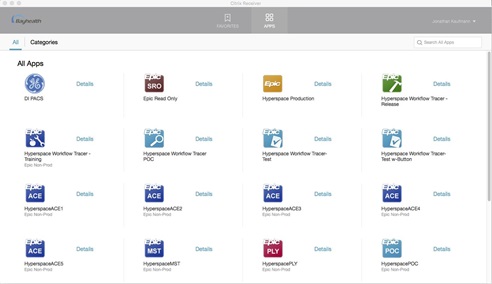 If you have any questions please call the IT Service Desk at 302-744-7196.