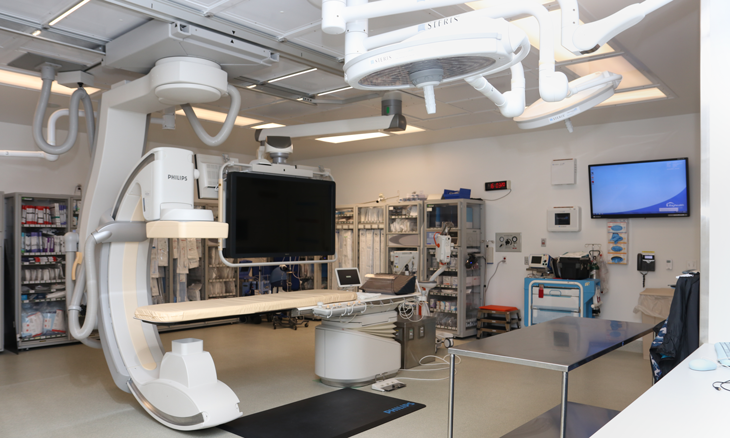 Share This With Your Friends
Bayhealth Interventional Suite, Sussex Campus
Share This With Your Friends
Overview
The Interventional Suite at Bayhealth Hospital, Sussex Campus, equipped with the latest anesthesia and imaging technology, is where doctors who specialize in the heart perform procedures to diagnose and treat certain cardiovascular conditions.

These procedures include:
Outpatient cardiac catheterizations, often called a cardiac or heart cath
Peripheral vascular diagnostic and interventional procedures
Electrophysiology studies
Implantation of devices such as pacemakers and defibrillators
They are performed by interventional cardiologists, specially trained to use catheters, or small tubes, with cameras to access and view the heart's systems, and electrophysiologists, specialists who test and treat for problems with the heart's electrical system, such as an arrhythmia, an irregular heartbeat, or other heart rhythm disorder.

Interventional radiology procedures are also performed in this suite.
Services at this Location