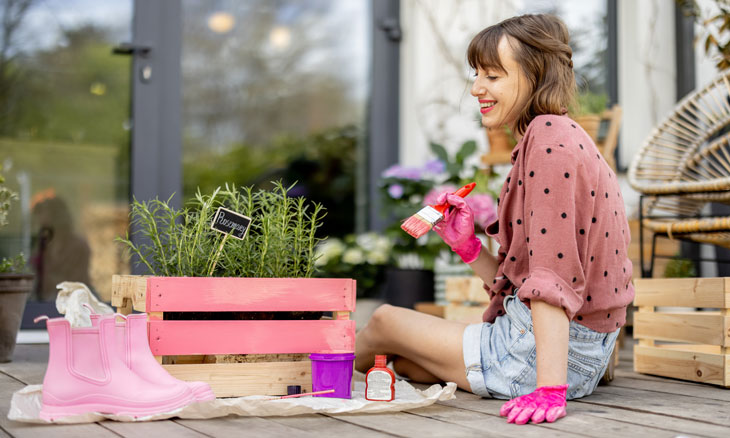 Mental Health, Staying Active, Healthy Aging
Hobbies to Boost Your Mood
Life feels busy all the time. Days filled with household chores, caring for children and/or aging parents and work can leave us feeling overloaded and tired. So, who has time or energy for a hobby? Family Medicine Physician
Pavandip Virdi, MD
, with Bayhealth Family Medicine, Dover encourages you to find the time.
It turns out that a hobby may be just what we need to boost our energy and mood. "Hobbies are shown to reduce stress, depression and anxiety. If your hobby is something that includes being outdoors the mental health benefits are even greater," said Dr. Virdi.
How do Hobbies Help
Dr. Virdi explains that "active leisure" can be invigorating, giving us strength, energy and vitality. That is why hobbies are so important, not just for retirees that may have more spare time, but for the whole family.
Solo hobbies such as drawing or knitting can give our mind the pause it needs and bring great satisfaction from the results of our creativity. Hobbies that can be done with others such as games or yoga help us develop social connections that are also proven to be fundamental to happiness and feelings of a meaningful life.
"Our hobbies add depth to our identities and strengthen our self-image," said Dr. Virdi. This also adds to our social life by giving us something to talk about. It reminds us that we are more than just an employee or an age.
"You may find that all the happiness your hobby brings will stay with you during the busy times as well."
How to Find Time for a Hobby
It's hard to admit but most of us waste a lot of time. If you added up all the time you spend mindlessly scrolling through social media or binge-watching TV, would you find you had time to redirect from those distractions to something more meaningful?
"Sometimes we need that down time," said Dr. Virdi. "But compare how you feel afterward to how you feel after accomplishing something through a hobby. You are likely to find the hobby much more satisfying."
How to Choose a Hobby
Now that you're motivated to find a hobby, how do you choose one that's right for you? Dr. Virdi suggests considering the main categories most hobbies fall under: artistic, productive, physical activity, game/sport related, spiritual, collections, nature related or travel. Which of these sparks your interest? You can even combine two or three categories to create a hobby.
"By the way, studies show having several hobbies can boost your mood even more so don't limit yourself."
Dr. Virdi is accepting new patients at Bayhealth Family Medicine, Dover, located at 1074 South State Street. The practice is home to Bayhealth's Family Medicine Residency Program where eight, first-year resident physicians work alongside seasoned physicians in caring for patients. Visit
Bayhealth.org/Family-Medicine-Dover
to learn more, or to schedule an appointment, call
302-725-3200
.
Share This With Your Friends