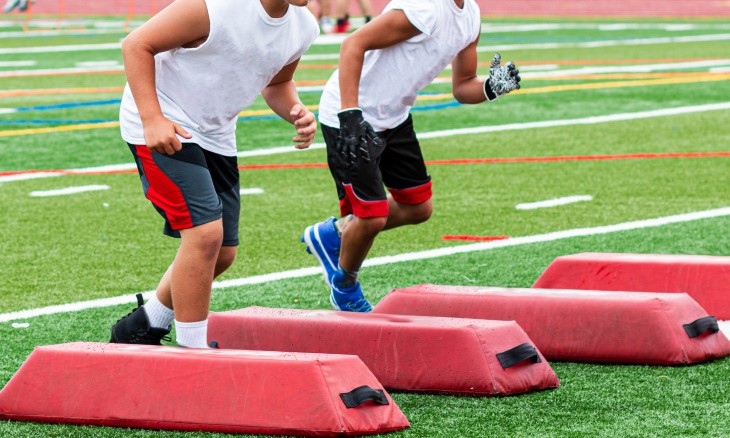 Bayhealth Slated to Host a Day of Free Sports Physicals
Tuesday, July 5, 2022
|
Community Outreach
As many local athletes and their families start preparing for next season, Bayhealth is making it easy to check the often-left-until-last-minute sports physicals off the list. Registration is open for free sports physicals on Saturday, July 23 from 8 a.m. to noon at
Bayhealth Family Medicine, Dover,
1074 S. State St.
This event reflects Bayhealth's commitment to provide access to care and strengthen the health of the community. "Sports physicals can be costly, especially for families with multiple athletes, but they are often required by leagues or governing bodies to ensure an athlete's ability to safely participate in a sport," commented Family Medicine Resident Physician Samantha Ginder, DO. "We're excited to offer this convenient service, help ensure the safety of our local athletes, and meet new families in the process!"
Even if a physical isn't required for participation, some athletes or parents may simply feel safer getting themselves or their loved ones checked out before physical activity. All the above are welcome to schedule a free sports physical appointment.
Visit
Bayhealth.org/Free-Physicals
to learn more and register. Appointments are limited.
Share This With Your Friends