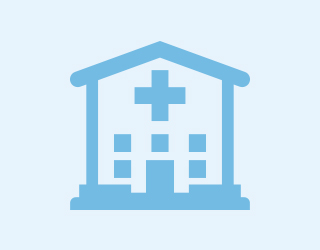 Bayhealth Community Pharmacy, Sussex Campus
100 Wellness Way
Milford, DE 19963
Get Directions
Office Hours:
Monday - Friday: 8 a.m. - 7 p.m.
Saturday: 9 a.m. - 3 p.m.
Overview
The Community Pharmacy is open but with a closed door process. Please follow these instructions for filling and picking up prescriptions.
Filling Prescriptions
If possible, please have your prescriptions e-prescribed by your doctor or faxed to 302-744-6620 (Kent) or 430-5155 (Sussex).
For paper prescriptions: Please include a phone number where you can be reached. Bayhealth patients should call the Pharmacy when they arrive outside the hospital at 302-744-6616 (Kent) or 302-430-5140 (Sussex) and Pharmacy staff will come get the paper prescription from them. Bayhealth employees must put them in the drop box located outside the Pharmacy, which will be checked on the hour. Make sure the Pharmacy has your insurance on file.
Picking Up Prescriptions
Call the Pharmacy at 302-744-6616 (Kent) or 302-430-5140 (Sussex) when you're ready to pick up your medication.
We will deliver your medication curbside at the main entrances of Bayhealth Hospital, Kent and Sussex Campus.
NO CASH TRANSACTIONS.
FSA, Credit Card and Payroll Deduction will be accepted.
Meds to Beds Process
Kent Campus: Please call the Pharmacy at 302-744-6616 when leaving the patient's room and Pharmacy staff will give the medication to the patient in the hallway outside of the Pharmacy or deliver it to the curbside, which is the preferred method.
Sussex Campus: Please call the Pharmacy at 302-430-5140 when the patient is at curbside and we will deliver the medication there.
We appreciate your patience as we work through this new process to keep our patients, ourselves and our community safe.