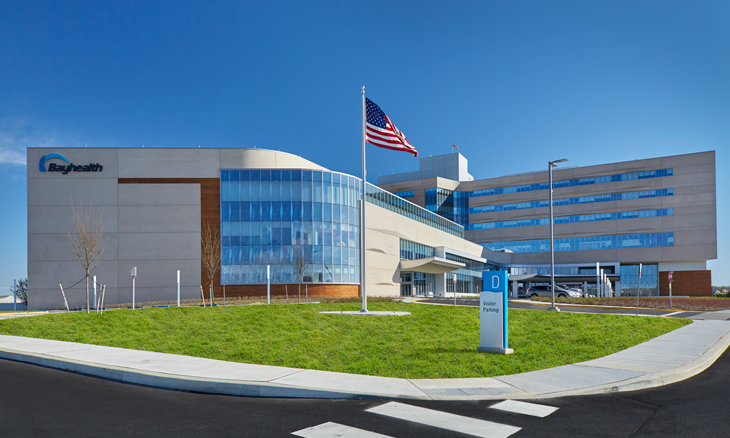 Share This With Your Friends
Bayhealth Gastroenterology, Sussex Campus
Share This With Your Friends
Overview
We are now located in the Bayhealth Outpatient Center, Sussex Campus. Go through the outpatient center entrance and take the elevator to the second floor. We are located within the Specialty Physician Clinics.
High-tech, specialized care for you and your family
If you suffer from inflammatory bowel disease, abdominal pain and cramping or other GI problems, our gastroenterologists are here to provide you with a great health care experience. With the combination of high-tech services and compassionate care, we treat a wide range of gastrointestinal disorders. We follow patients with chronic gastrointestinal disorders such as Crohn's disease, ulcerative colitis, hepatitis and pancreatitis.
Advanced endoscopic ultrasonography
Bayhealth Gastroenterology offers endoscopic ultrasonography or EUS. The EUS gives the most detailed imaging test to evaluate and treat conditions related to your esophageal and stomach lining, and the walls of your upper and lower gastrointestinal tract. Our gastroenterologists use EUS to diagnose conditions that cause abdominal pain, evaluate lumps or lesions, and determine the extent of certain types of cancers.
Bayhealth Gastroenterology treats the following ailments:
Bleeding in the digestive tract
Abdominal pain and discomfort
Inflammatory bowel disease
Constipation and diarrhea
Difficulty swallowing
Colorectal cancer, stomach cancer, pancreatic cancer, and liver cancer
Gallbladder disease
Hemorrhoids
Liver disease (hepatitis)
Celiac disease and lactose intolerance
Ulcers
Hernias
Heartburn and gastro esophageal reflux disease
To schedule an appointment, call 302-393-5006.
Insurances
Bayhealth Gastroenterology wants you to focus on your health instead of navigating the world of insurance. As part of Bayhealth Medical Group, we accept most major health plans, as well as Medicare and Medicaid. See the complete list of accepted plans.

At your visit, applicable copayments and fees for services not covered by insurance will be collected. Please call our office at 302-393-5006, if you have any questions
Hours:
Monday
8:00 a.m. to 4:30 p.m.
Tuesday
8:00 a.m. to 4:30 p.m.
Wednesday
8:00 a.m. to 4:30 p.m.
Thursday
8:00 a.m. to 4:30 p.m.
Friday
8:00 a.m. to 4:30 p.m.
Services at this Location
Share This With Your Friends