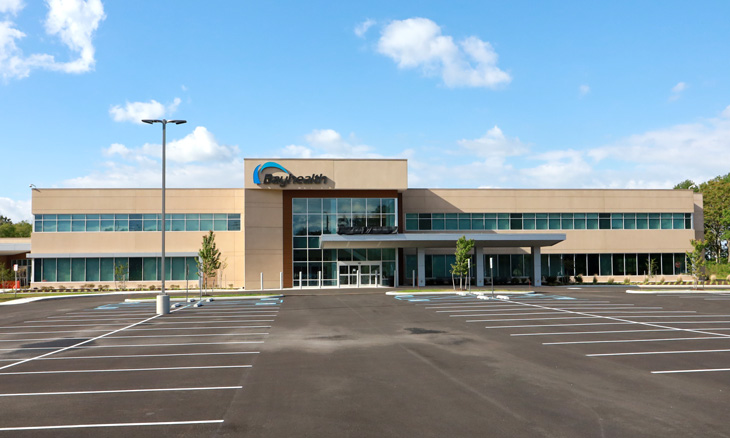 Share This With Your Friends
Bayhealth Urology, Total Care - Milton
Share This With Your Friends
Overview
Like its name implies, Bayhealth Total Care is a comprehensive healthcare facility designed to serve the greater Milton, Delaware region. Bayhealth Total Care features a free-standing, hybrid emergency and urgent care center and provides access to many healthcare specialties and services including primary care, heart, orthopedics, neurosciences, urology, palliative care and OB-GYN offices. It also features a state-of-the-art diagnostic and imaging center.
Specialized care tailored to you
Bayhealth Urology is dedicated to providing patients with comprehensive and compassionate care. Our specialists understand the different needs of patients with urologic disorders. We work with our patients to develop healthy habits and offer essential screenings that help detect diseases in their earliest stages, when treatment is most effective.
Bayhealth Urology offers care and treatment for:
Stones in the urinary tract
Disorders of the prostate
Urinary tract infections
Urologic cancers
To schedule an appointment, call 302-503-2460.
Insurances
Bayhealth Urology wants you to focus on your health instead of navigating the world of insurance. As part of Bayhealth Medical Group, we accept most major health plans, as well as Medicare and Medicaid. See the complete list of accepted plans.
At your visit, applicable copayments and fees for services not covered by insurance will be collected. Please call our office at 302-503-2460, if you have any questions.
Hours:
Monday
8:00 a.m. to 4:30 p.m.
Tuesday
8:00 a.m. to 4:30 p.m.
Wednesday
8:00 a.m. to 4:30 p.m.
Thursday
8:00 a.m. to 4:30 p.m.
Friday
8:00 a.m. to 4:30 p.m.
Services at this Location
Share This With Your Friends